We all love to visit actresses' house. This interest grows even more when it is the home of a very popular actress. Kangana Ranaut recently shared a photo of her home corner in Himachal. Now everyone is surprised to see the interior of their house! I can't take my eyes off you. The interior of his house is really commendable.
Sharing pictures of the house on Instagram, Kangana wrote that the Pahari architecture is local but ancient and traditional. That touch is in his house. Kangana's house was earlier in Manali. He built this palace next to that house. The house is built in a Pahari style. The house is made of river stones, local slate and wood. The house also has wood carvings. Touches of famous paintings of Himachal can be seen. Embroidery can also be seen at Kangana's house. (Photo- Instagram @@photovila1, angkanganaranaut)
bedroom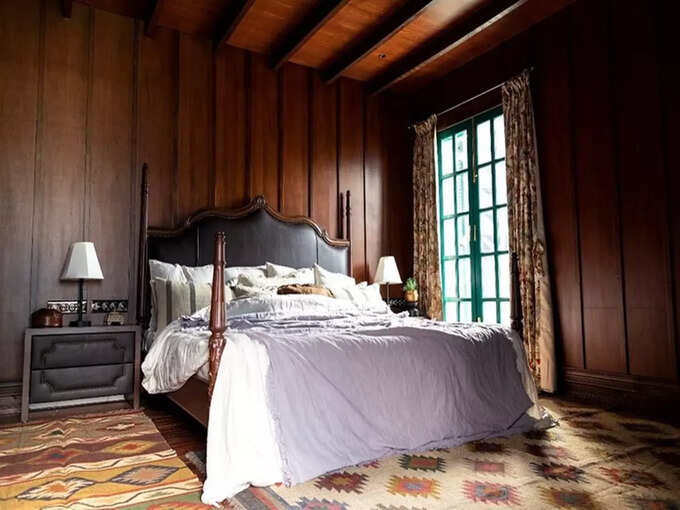 Kangana Ranaut shared a total of three bedroom pictures. Each bedroom is designed in a royal style. The walls of the bedroom are decorated with wood carvings. The walls of the other two bedrooms are of pastel shades. The walls of one color are also beautiful to look at, which enhances the beauty of the house. The beds are beautiful and traditional. But there is also a touch of modernity in the whole look.
billiard board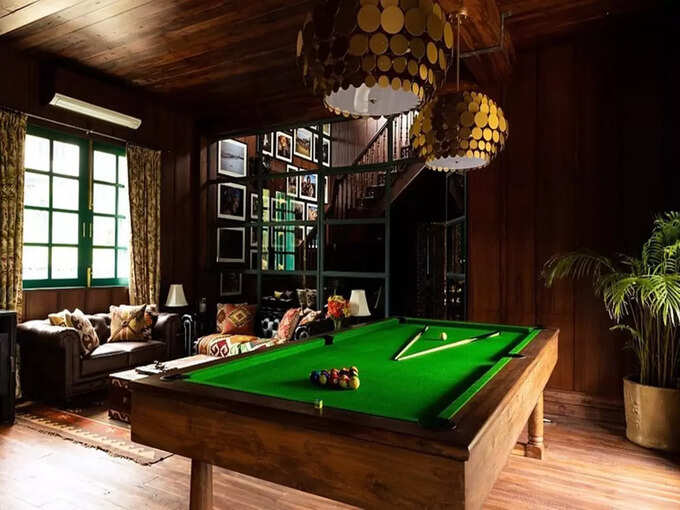 There is a billiard board in the room. The interior decoration of the house has been enhanced with wood work. Wooden stairs lead from one floor to another. In front of the large window is a sofa set with leaves. And in front of him a large billiard board. Good time with family or friends. Beautiful lights are hanging on the billiard board. Trees have been planted in one corner. Like decorating a house.
meeting room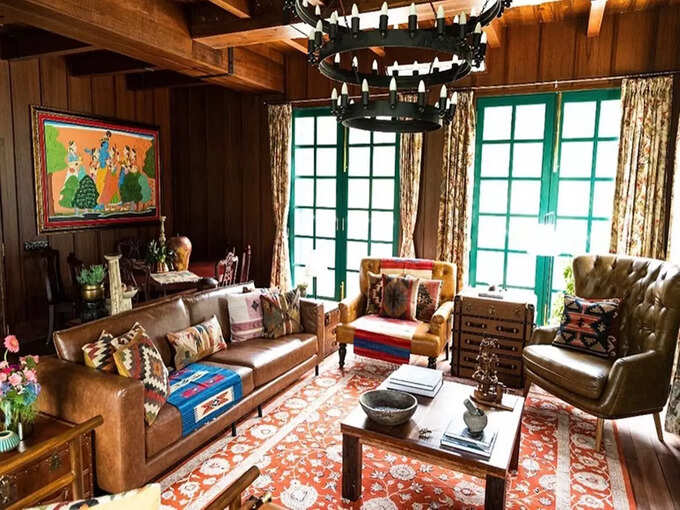 The living room is really worth a visit. You can enjoy the panoramic view of the divine hills while sitting in this living room with large windows. A beautiful sofa set has been placed in this room. The house is decorated with a center table and modern chandeliers. There are traditional paintings on the walls. Beautiful carpeted floor. great view
wall decoration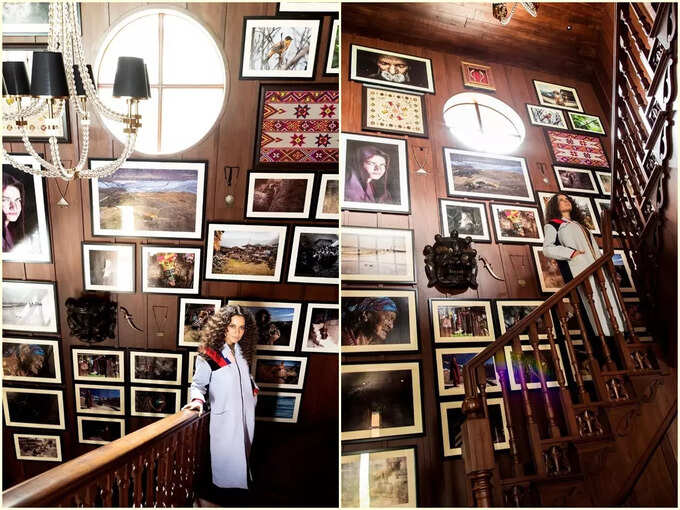 This is a place worth visiting Kangana's house. A wooden staircase led to the second floor. Various beautiful paintings have been arranged on the wooden walls. A photowall has been created with the help of this photo frame. The chandeliers are hung. Kangana is standing in front of this wall and taking pictures. By the way, this place of the actress is very sweet.
Read more: Your joint family will be filled with laughter! These are some targeting shareware you can use
verandah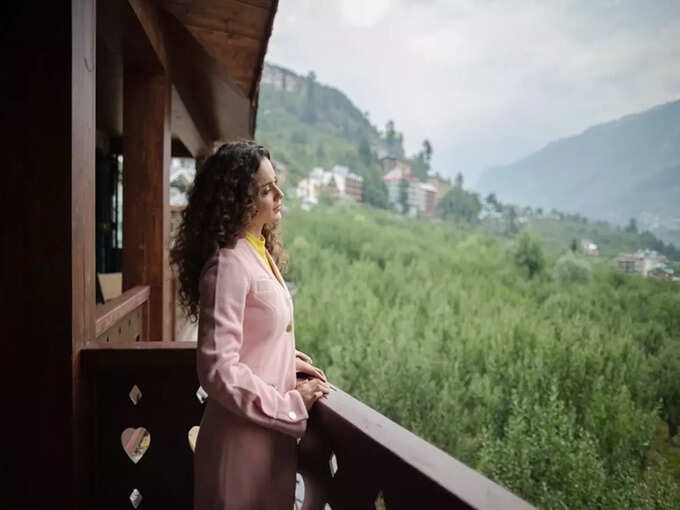 Ahh! You can feel better standing on this porch. to keep track. The actress stands on a beautiful wooden porch in the hills of Himachal. You can spend hours on this porch standing on the lap of the hill or sitting with a cup of coffee in hand. what do you think We are fascinated by the interior of her house!
Read more: IPL trophy winner Hardik Pandya decorated his house like this, you will be amazed to see the pictures!