Lushmayi Manami!
Manami is wearing a two piece lehenga set. The set consists of a fringed skirt and crop top. In other words, Manami has decorated herself in a lehenga-choli. I can't take my eyes off him. He looks great. The blouse on the set of this lehenga is amazing. The blouse is beautifully embroidered.
Seeing the embroidery work brings tears to our eyes. Heavy embroidery work is done in pink, green color thread. There is also gold lace embroidery throughout the blouse. This work is remarkable. Floral motifs have been embroidered on the body of the blouse. With that sleeves have been given more importance.
fine embroidery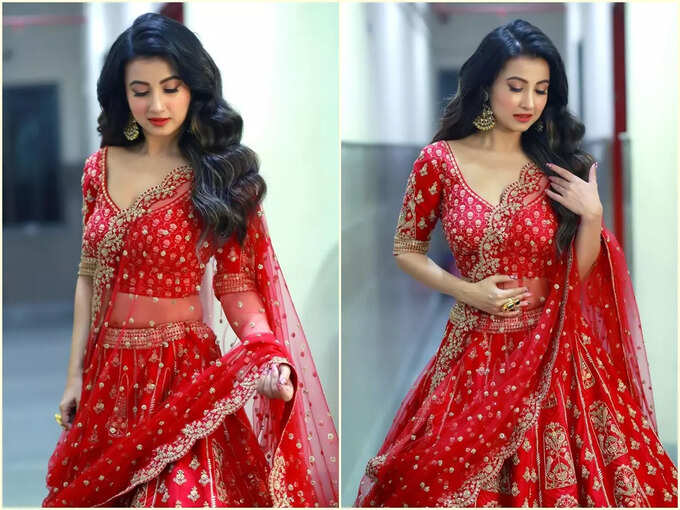 Elbow sleeve of blouse. There are floral and bird motifs embroidered on the hands. The neckline of the blouse is also attractive. Neckline Deep U. This amazing necklace is having beautiful embroidery along the hemline. The back of the blouse also has beautiful detailing.
A look at the back reveals that the deep back has added backless detailing to Manami's look. There pendant detail has also been added. Overall, this look of Manami is amazing.
beautiful red lehenga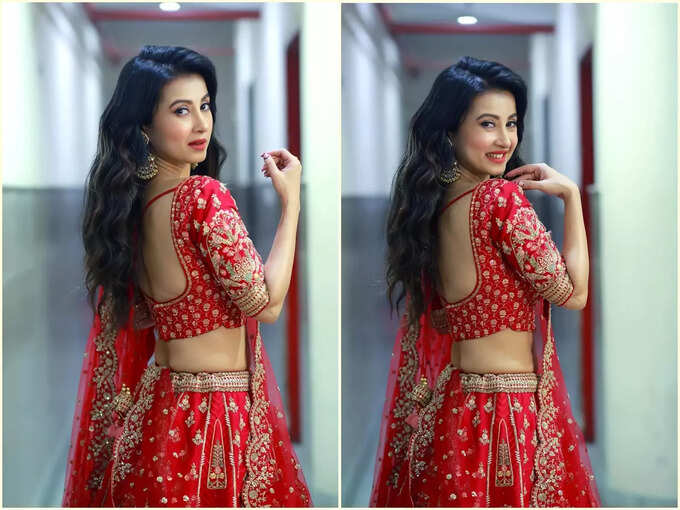 With this, Manami is wearing a lehenga. She looks amazing in this fringed lehenga. There is embroidery work all over the lehenga. With the help of perfect yarn, different designs have come out throughout the lehenga. What a beautiful sight to behold. The lehenga also has floral and bird motifs like blouse.
The design of this beautiful little bird is revealed by pulling the thread in the lehenga. that sounds wonderful. With this, Manami has done Dopata style. Dopatar Net Fabric. The top is decorated with embellishments. This dopata completed her look.
good form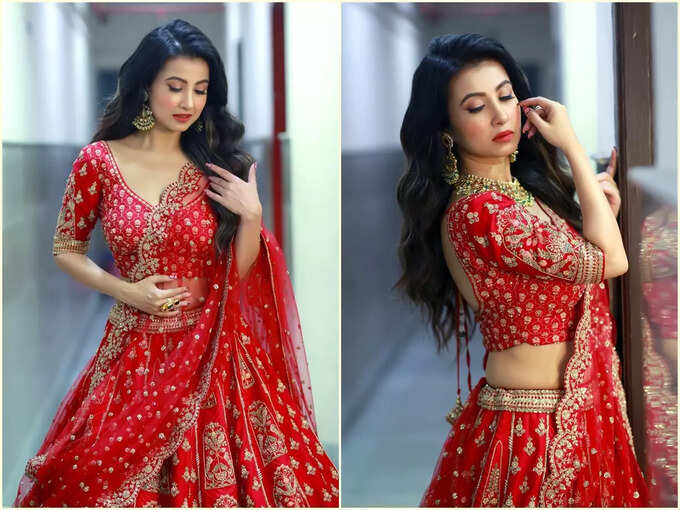 The actress has also done matching makeup with this dress. He also takes care in accessories. Style only with earrings. Wear heavy earrings. for stone work. Manami is looking amazing. She is infatuated with open hair. The small winged eye liner made her eyes more attractive. Maanmi's outfit is complete with a touch of red lipstick on her lips.
Bajimat Western!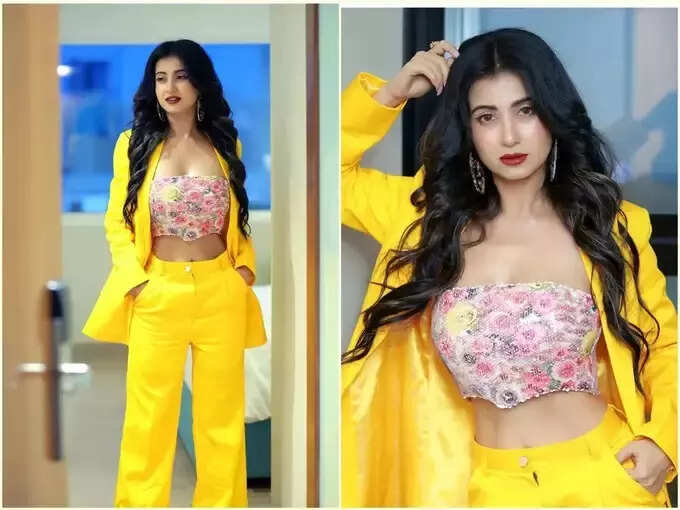 But even before this, he has created a storm on social media. But not only in Indian ethnic dressing, he has done the same in western dressing. Nami Ghosh is wearing a two-part co-ord set. This coordinating set is warm yellow. She is looking very beautiful in this co-ord set. We can't take our eyes off him.
The warm yellow color goes well with Manami's skin tone. And the actress left no chance to flaunt her beautiful dress. Manami is looking really beautiful in this outfit. This two-part co-ord set includes flared pants and a blazer.
Read more: Manami stuns in a small crop top! Clear bold fan in whip figure