Byomkesh will be seen on the big screen for the first time
Paoli Dam.
This is also Paoli's first work with director Arindam Sheel. The shooting of 'Byomkesh Hatiamanch' is going on all over Kolkata. Polly Price is playing the role of Sulochana in this film.
There she is playing the role of Bishu Pal's wife. Who played the role of Draupadi in the drama team. And the fact that the actress is enjoying her shooting days is understandable by taking a look at her Instagram page. Polly shared the first look of Sulochana in the Byomkesh murder scene. that's awesome. Also, he shared another look. Let's take a look at those pictures, let's discuss their looks too. (Photo – Instagram @paoli_dam)
white-red sulochana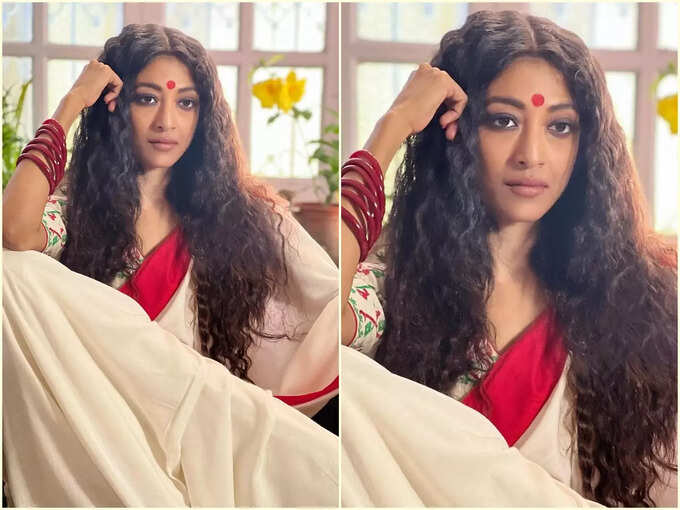 This look of Polly is not attracting anyone's attention. And it won't or why! that sounds wonderful. She has adorned herself in a complete white-red fringed saree. Black and white has a Bengali touch. Because this saree is known as Bengali Traditional Saree. Women from Bengali families have been wearing this saree for centuries.
But who would have thought that this saree could also become such a style statement? After this saree, she has created a very mysterious look. Thousands of secrets are hidden in his eyes. which no one can understand.
what a great way to mess with people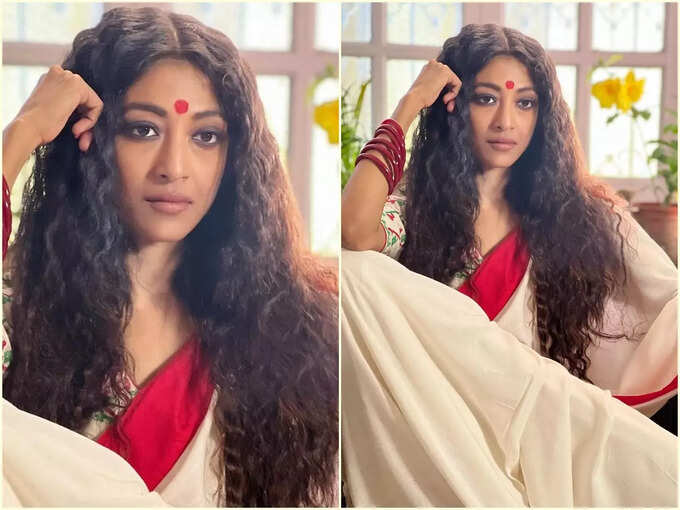 She is wearing a white-red fringe saree. However, he did not do draping in Attapur. Rather they have been seen in traditional draping. She is wearing a white printed blouse with this saree. Elbow sleeve blouse. After the sari, she has given such a beautiful pose that her boldness is clearly visible in this pose. I can't take my eyes off him. With this, Paoli is wearing Pala.
Pala is usually worn by married Hindu Bengali women. But Paulie proves that even Pala can be made such a gorgeous style statement. The open curly hair came down to the shoulders. The poly is split in the middle. This outfit is completed with a red tip on the forehead and a touch of kajal on the eyes.
Another look at Sulochana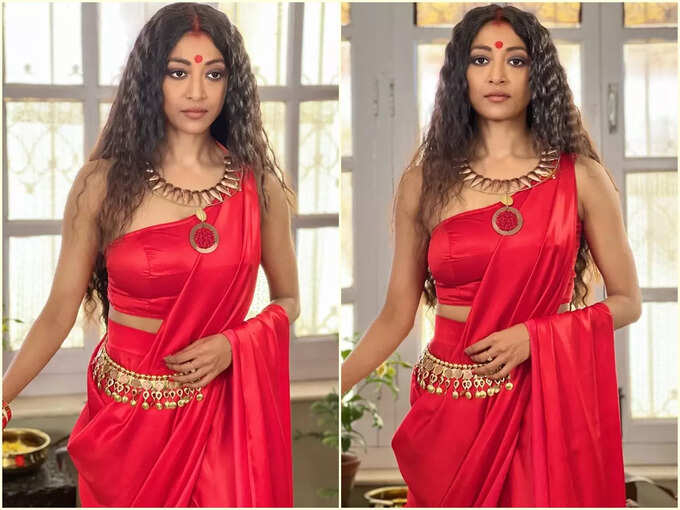 This look also makes Pauli look amazing. In the previous look, she wore a white red fringe saree. However, in this case, he has decorated himself with full red color. Her look has grabbed the red monotone. The dominance of a single color from head to toe is well known.
Wishes are expressed in red. The actress is very beautiful in appearance. This saree is made of satin fabric. She is wearing a red blouse with a saree. Sharing the photo, Pauli wrote in the caption, 'Mohammadi Sulochana'.
Hot touch on one shoulder blouse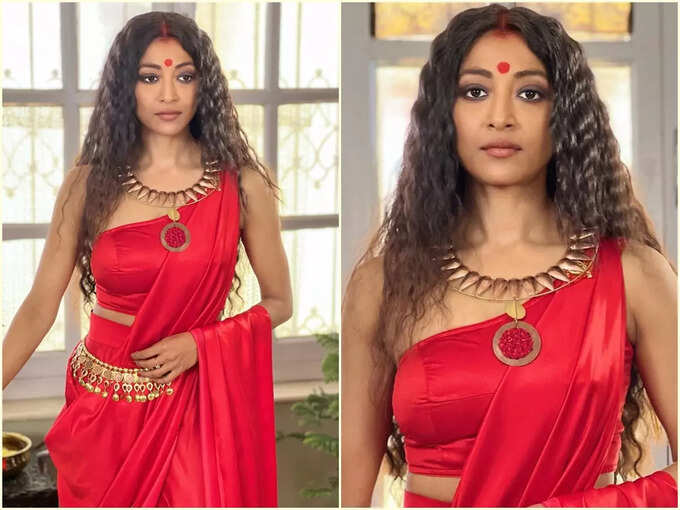 This blouse is one shoulder. This means that one side of the blouse covers the shoulders. The right shoulder is exposed. The wrapped side has sleeveless detailing. The draping of the saree is done in a slightly different way. The area of ​​the saree is relatively large. Which gave Pauli a dramatic touch in this look.
She is wearing matching jewelery with this saree. She is wearing a beautiful necklace around her neck. Paoli is wearing bangles in her right hand. The most interesting is his waistband. great highlight. The red tip on his forehead touched his look differently.
Under the eyes of Mohammed.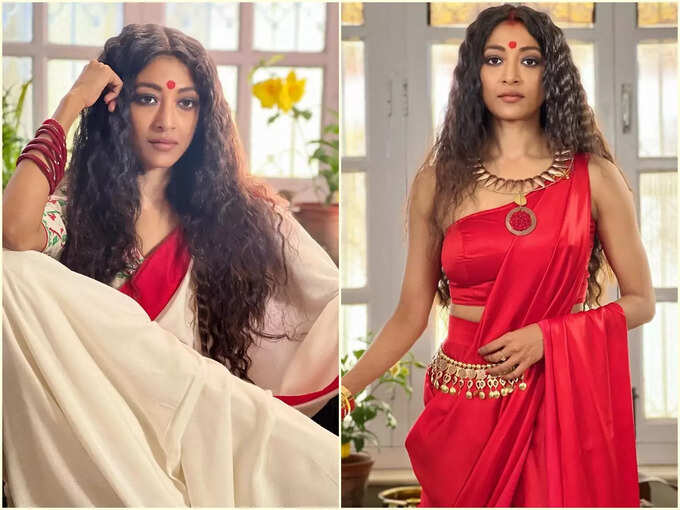 Both these looks of Sulochana are very beautiful. Actually, there is a real secret hidden in Paulie's eyes. So no matter how he expresses himself, you can get lost in the beauty of his eyes. Even in this character of Sulochana, no one could be more suitable than Pauli.
Perhaps the director also understood this. Once Paoli has expressed herself in a white-red fringed saree, again she has adorned herself with a touch of full red. They are both great Paulies, I must admit. And there is only one bridge between these two forms, that is mystery!
Read more: Swastika's hotness in a backless blouse! Why is this saree more expensive than gold?