Amitabh Bachchan's daughter-in-law Aishwarya Rai Bachchan is one of those beauties who become the main attraction when she is seen on any occasion. Aishwarya is so beautiful that when she comes in front of everyone, it becomes difficult to take her eyes off her. Her most beautiful look can be seen on the red carpet. At that time she snatched the limelight from other actresses.
However, this may not always be the case. We're not just talking about this. The beautiful Aishwarya reached the daughter's school ceremony. She wore a bright color which doubled her beauty. Although more than Aishwarya, his daughter became the subject of discussion. Because, little Aaradhya was seen in a look that proved that she is going to give a tough competition to her mother when she grows up. (Photo – Instagram @ aishwarya raibachchan, Yogen Shah)
Aaradhya Bachchan won everyone's heart!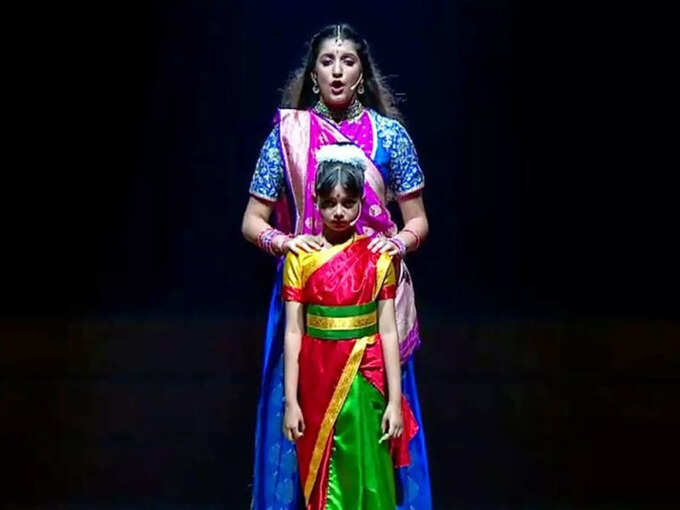 Actually, this whole incident is from 2019. When the annual program was organized in Ambani school like every year. This time many starkids gave him a great performance. Aaradhya Bachchan is one of them. At the annual event, four-year-old Aaradhya stunned everyone by giving a scintillating speech on 'Women's Empowerment'.
Aaradhya came on stage and gave a speech in a serious way. This time not only his gestures but also his confidence was commendable. Everyone was mesmerized seeing that.
Adorable in green-red saree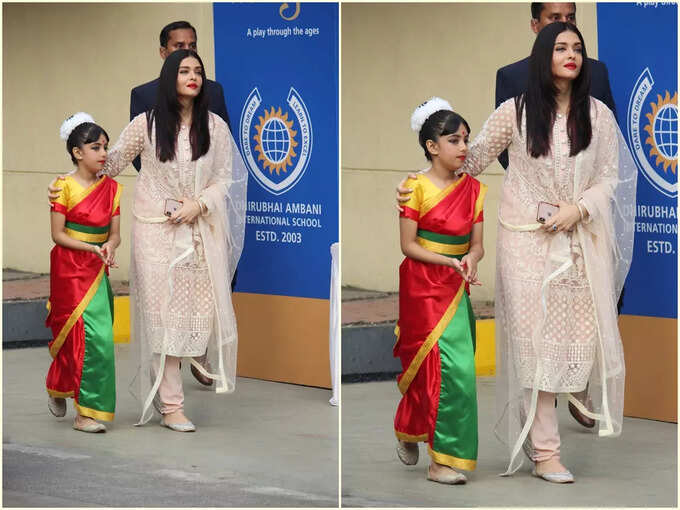 Let's talk about Aaradhya Bachchan's clothes. Aaradhya wore a traditional saree. Due to which she was looking very beautiful. The daughter of the Bachchan family wore a green-red saree.
This saree was matching very well with the matching yellow blouse. The look of the saree was very simple. But because of its color it added a vibrant touch.
Aishwarya wore a pink suit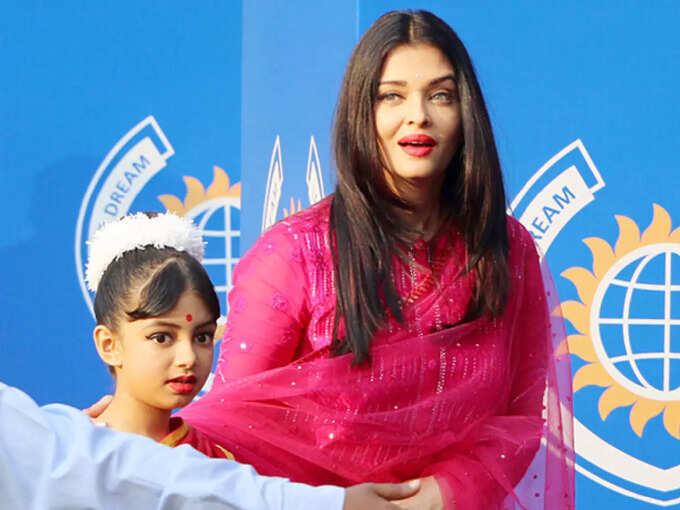 Those who follow Aishwarya know that Aishwarya wears traditional Indian clothes whenever she is seen with her family. He did the same thing again. To attend her daughter's school function, the actress wore a pink colored suit to accentuate her look.
The actress carried a hand crafted set from the collection of renowned Indian fashion designers Falguni and Shane Peacock. The whole set was made of fine sequin white crystals. Whose high neckline was worth seeing. The full sleeve shirt was eye catching.
styled with light jewelry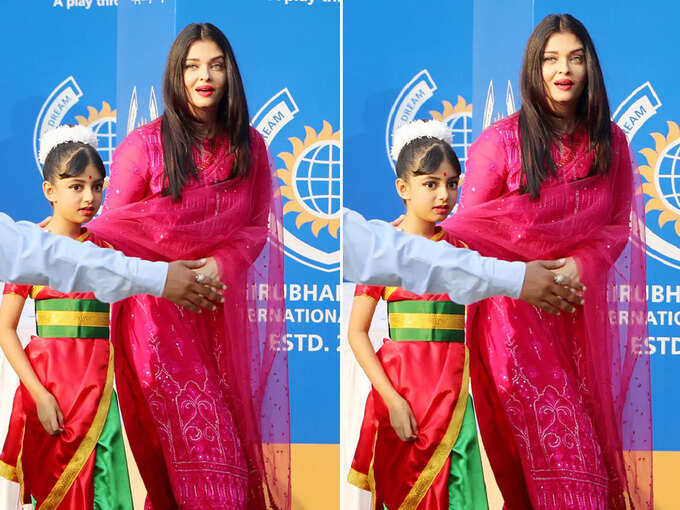 This dress made of net had heavy work. That's why the actress did not wear any junk jewellery. Instead, she chose lighter jewelry instead. Aishwarya was looking very beautiful in a minimalist look. He was not wearing a neckpiece. But wear earrings. Aishwarya applied a dark red shade on her lips.
Due to which her makeup is pleasing to the eye. The hairstyle was also simple but luxurious. He kept his sleek hair open.